Generate Revenue as a MyDivorcePapers.com Affiliate Partner Today!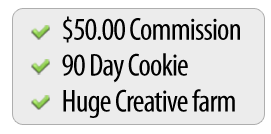 MyDivorcePapers.com is the only online divorce affiliate program that pays its affiliates for a divorce preparation, annulment or legal separation service. We offer the highest payout, the longest cookie and the most creative to choose from of any other online affiliate program in our industry. Create an Affiliate Account!
How Does It Work?
When you join our affiliate program, you will be supplied with a range of banners and textual links that you place within your site. We even have Peel ads, Light box ads and Emails with Plain text and HTML to round our the creative farm. When a user clicks on one of your links, they will be brought to our website and their activity will be tracked by our affiliate software. You will earn a commission based on your commission type.

Our affiliate program offer website owners an additional way to profit from their websites. Affiliates generate traffic and sales for commercial websites and in return receive a commission payment. Our program allows website owners, list partners and internet marketers a great way to earn extra money online.

We are the only program online that can file for the user in the courts as well as serve the spouse with an actual process server in all 50 US states. We are looking to work with affiliate partners who are looking to offer the best to their users. We want to work with marketers who are looking for a high converting program with an excellent brand. Sign up an an Affiliate Today!
Real-Time Statistics and Reporting!
Login 24 hours a day to check your sales, traffic, account balance and see how your banners are performing.