Our online Divorce Forms Preparation service is designed to make the entire process of getting a divorce notonly easy but also affordable. Divorce can be a traumatic and costly event for all those involved. Whenever possible, it is best to get an uncontested, no-fault divorce, as it is ultimately cheapest, fastest, and easiest way to get a divorce behind you, so you can move on with your respective lives. If you and your spouse are able to agree that the two of you would rather divide more of your money, property, and custody of any children you may have, rather than spend it on legal fees and attorneys, MyDivorcePapers.com is what you are looking for.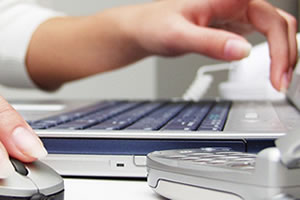 With comparatively little time and effort, you can get the forms you need to fill out your divorce paperwork with a minimum of fuss. MyDivorcePapers.com exists for the sole purpose of providing its customers with reliable documents at low prices without the fear that the courts will reject their documents. We want you to have the smoothest possible transition through the divorce process, and we go the great lengths to do so. All of our forms are kept up to date to ensure that any changes or updates made to the current laws will not invalidate the forms you download through our site, and you can continue to rest easy in the knowledge that you have a document covered by a 100% guarantee.
When looking to make your divorce as painless and as uncomplicated as possible, MyDivorcePapers.com is the solution. Often times, many people just want to put the past behind them and start their lives anew. By getting your divorce online, that becomes a much easier prospect. Dodging the hassles and delays of courts and attorneys, and finding an agreeable common ground is always the best approach to getting a divorce whenever possible. We have been serving the online divorce community for many years now (since 2002 to be exact), and during that time we have discovered the most effective means of providing couples looking for a divorce with the most effective means of making that happen.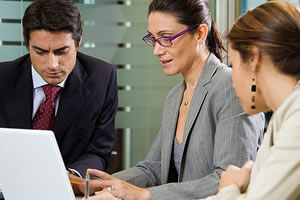 No one wants to get a divorce, but if a divorce is inevitable, then you want a source that can be relied upon to provide what you need to make that happen. At MyDivorcePapers.com, we have been that source for many people, and have become one of the most trusted names when it comes to online divorce documents. Divorce is full of potential pitfalls, and making the wrong choices or slightest mistakes can have long-lasting consequences. In light of this, we provide each of our divorce document packets with easy to follow and easy to read instructions on how to fill and file the paperwork you download, without all the extra legalese.
When you need to make a fresh start, or simply just go your separate ways, MyDivorcePapers.com has what you need to do that, and to make it through with the lowest risk of complication possible in a way that is affordable, straight-forward, and without needless waiting. Fill out our brief questionnaire to find out if you qualify for an online divorce today.