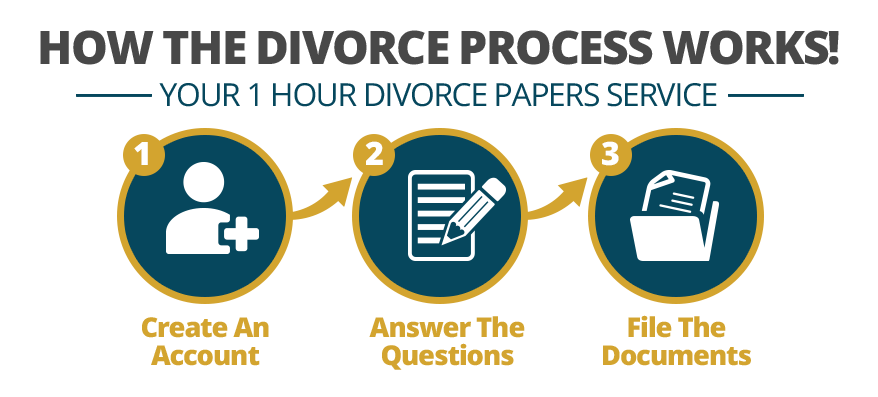 At MyDivorcePapers.com, we understand the burden that comes with the decision to pursue a divorce. The divorce process has been labeled with the stigma of being a tedious, drawn out legal battle. Divorce is thought to involve lawyers fighting over every single asset and agreement, including child custody, child support, and alimony. This, however, does not have to be the case.
An uncontested divorce can be the best option for many couples. Not every marriage ends in a terrible, hotly contested manner. For couples who agree to an amicable split, and who have a grasp of the division of property and assets, then pursuing an uncontested divorce is in their best interest. Uncontested divorce can save divorcing couples the time and money usually squandered in the traditional divorce process.
The Benefits
The uncontested divorce process promotes collaboration and negotiation instead of confrontation and battling, as promoted by the traditional divorce process. Uncontested divorce is also easier on children since the process is decidedly more calm and civil. If parents can come to an agreement on custody and visitation rights, they are able to proceed with the divorce process on an uncontested basis. The uncontested divorce process is less painful for everyone involved, and allows for all parties to amicably part ways and move on to a new phase in life.
Not For Everyone
However, MyDivorcePapers.com understands an uncontested divorce is not the best option for everyone. Some divorce proceedings have unresolved issues that need to be worked out with legal representation. If there is an issue of custody, child support, spousal support, or visitation rights, or if the divorcing spouses cannot reach an agreement before entering the divorce proceedings, then an online uncontested divorce is not advisable.
Why MyDivorcePapers.com?
If a couple is seeking a no-fault, uncontested divorce, then MyDivorcePapers.com is the best and simplest service available. By completing a brief questionnaire and interview, your divorce forms will completely filled out and sent to your home in no time. Then simply file the divorce paperwork at your local courthouse.
If a couple already has a marital settlement agreement outlining property distribution, child custody, and child and/or spousal support, then an online uncontested divorce is the perfect solution. MyDivorcePapers.com can help dissolve the marriage amicably and quickly, all while saving you thousands in legal fees, and hours of litigation and court hearings.